Real Housewives of Atlanta Star Quits Filming Over Stripper Scandal
What is a reality TV show without any "drama?" To keep up with the traditions, Tanya Sams, a friend of one of the cast-members of The Real Housewives of Atlanta has quit from filming the show. The decision was made as a stripper scandal, which also includes Sam, is to be featured in season 13 of RHOA.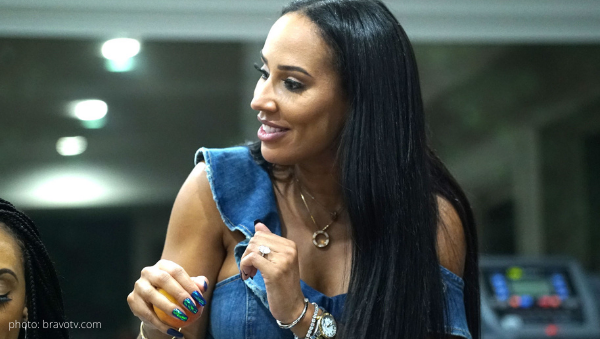 Tanya is upset by the fact that the "particular" moment is being promoted too much in the trailer. Allegedly, Tanya Sam and Porsha Williams may have done something at the "sex party" that they are not super proud and thus don't want it to be broadcasted for the people to see.
Depending on the situation, she will be gone from a few midseason episodes and possibly be absent from the rest of the season; although, she hasn't quit RHOA completely.
The Real Housewives of Atlanta Season 13 is set to premiere on Bravo Sunday, December 6 at 8:00 p.m. ET.